Welcome to Shrishti


School of Culinary Arts & Crafts

Shrishti School of Culinary Arts & Crafts has become a synonymous name in South India over 2 decades (ESTD: 1992).

Shrishti - A learning centre, under one roof for various Arts and Crafts, Cookery, Bakery, Cosmetology, Tailoring and many more professional art courses been taught by professionally trained erudite under the guidance of Smt.Lathamani Rajkumar - Director, Shrishti School of Culinary Arts & Crafts, Mylapore - Chennai.

It is the only centre where it fulfils the needs of Children's, hobby artist and women segment, who has a thirst of learning step by step and innovative techniques in the field of art. Specialised courses been taught and awarded with Shrishti Certificate and even students would be trained for Government Examinations, on completion would be awarded with Government certificates.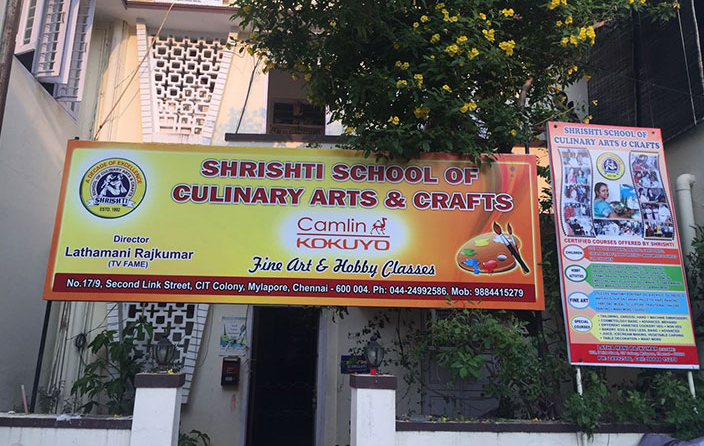 About
Shrishti
Smt.Lathamani Rajkumar, professionally trained in every field of art, dedicated herself towards enlightening the dreams of thousands of art lovers by her professional training, has travelled extensively throughout India and abroad in educating art lovers.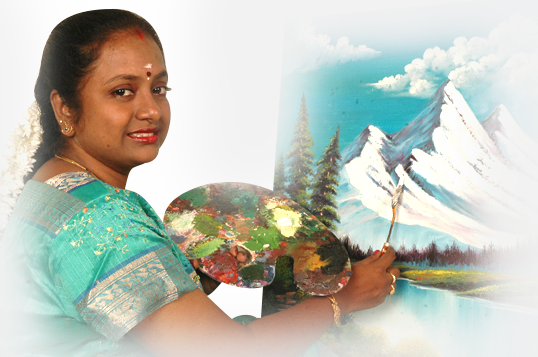 Her contribution in the field of art for more than two decade through Print Media and Electronic Media, have been viewed by millions of Indians around the world and to her personal credit of receiving many awards have enlightened her to contribute for the society. Her dream was to train art lovers and hobby artist professionally, not only in the field of art but also in cookery, bakery, cosmetology, tailoring and many other technical fields through her creative inputs.
Staff Employed
0
Full Time / Part Tome
In-House Training
0
Adults / Children
External Training
0
Adults / Children
What makes
"SHRISHTI"

different from other Art Institute

Oldest Art Institute in South India.

Spacious Class Rooms.

Qualified, experienced and well trained faculty.

Tables and Chairs height well maintained for Proper Seating for Practicing Art Works.

Natural lighting and Proper ventilation with fresh air.

Children's who got trained at SHRISHTI have won many State/National and International Awards.

All kinds of Art & Craft, Painting, Drawing, Cookery, Bakery, Cosmetology, Handwriting, Govt Art Exams for children's and ladies been taught under one roof, which makes "SHRISHTI" unique from other Art Institutes.
Interested? Find out more?... +91 44 - 2499 2586